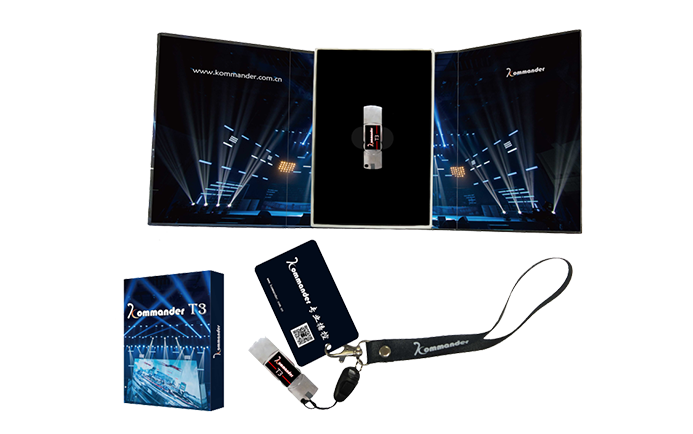 T3
Professional Multimedia Player
MP-T3
T3 is a LED multimedia player developed and produced by Hunan Bowan Technology Co., Ltd.. It is widely used in stage performances, conferences events, exhibition halls and other large-scale events and projects. It supports vod plan and timeline plan two editing methods along with flexible and convenient operation and high stability.
Hardware decoding
T3 has FFmpeg software decoding technology and DXVA hardware decoding technology to optimize rendering, effectively reduce CPU occupancy rate and balance system load, it can play 8K video smoothly by powerful performance.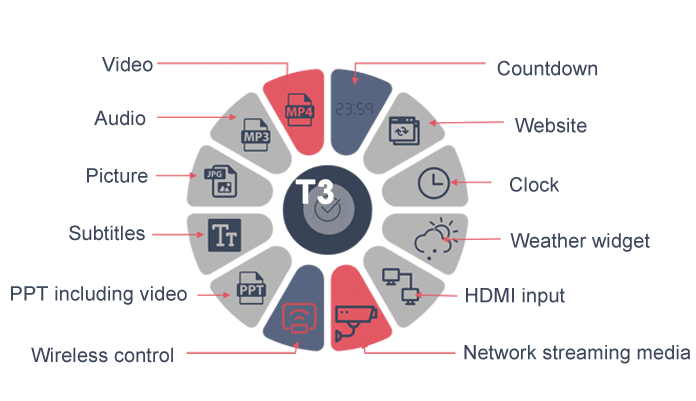 Multimedia Play
Support play and control various format of
video, audio, picture, subtitle, 4K capture
card, NDI, network streaming media, clock,
weather widget, webpage and countdown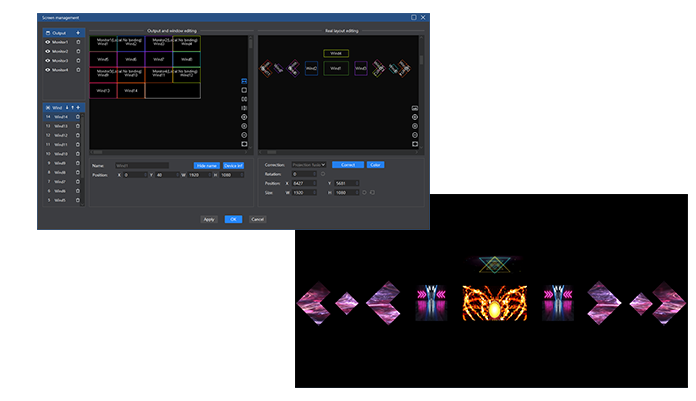 Unlimited output channels and layers
Unlimited output channels and layers, support tremendous resolution pixel-to- pixel display, graphics card output port split and reorganize arbitrarily, simulate the actual site layout and achieve complex display of special-shaped.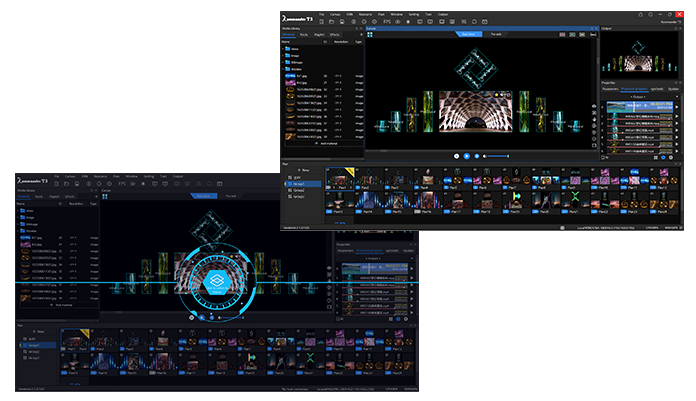 Master backup sync
Master and backup sync in real time and automatically seamless switch.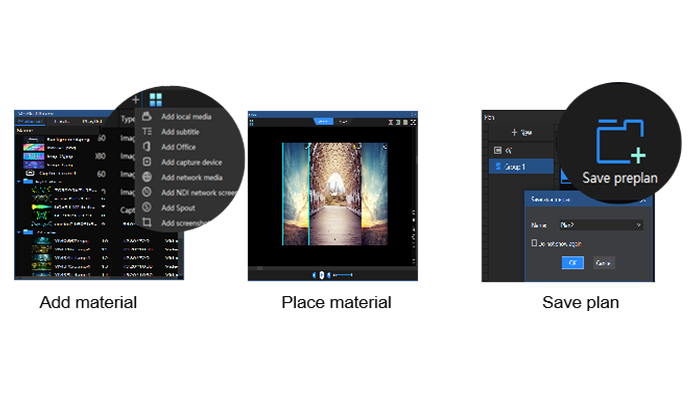 Two editing mode
T3 supports vod plan and timeline plan two editing methods.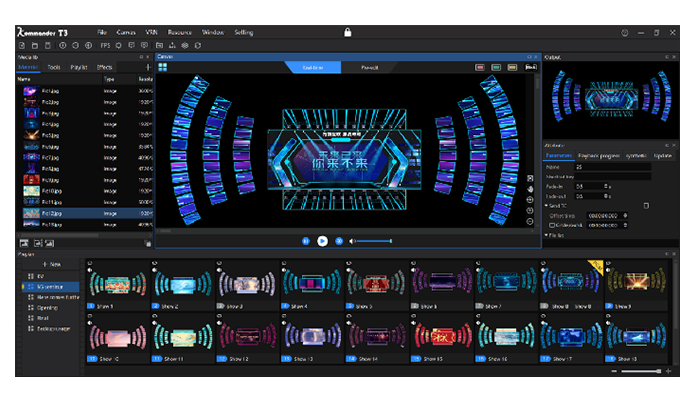 Vod plan
Vod plan editing method is easy to operate, programming takes only three steps to shorten time.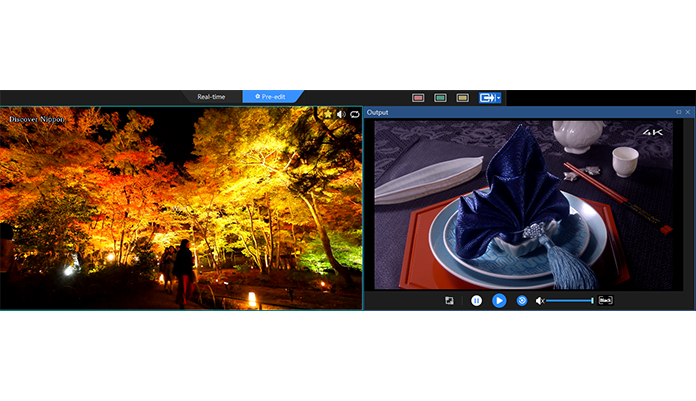 Pre-edited plan
Support the real-time mode of click to play and the pre-edit mode of editing in the background that doesn't affect real-time output. The two modes can be switched with one key.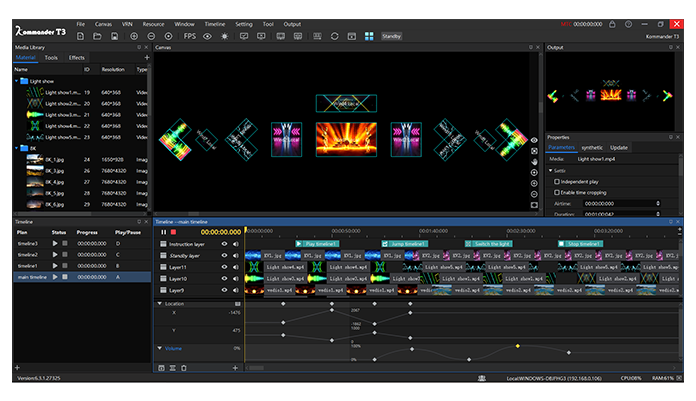 Timeline plan
Timeline programming, placing material automatically create layers, multiple layers free output, multiple timelines are played independently, and the main timeline supports TC control.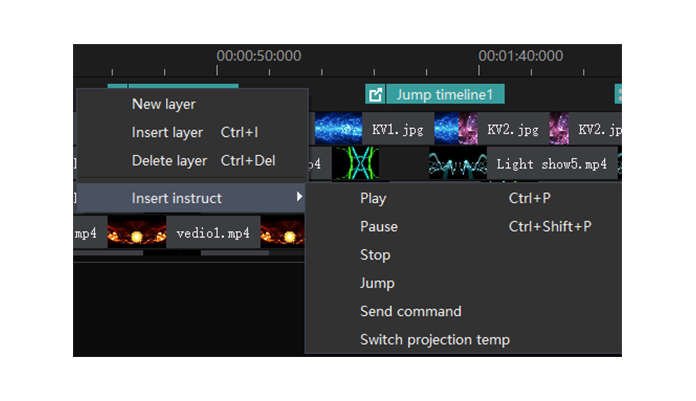 Timeline control instructions
Support the timeline control instructions, projection template switching instructions and control instructions to the third-party devices.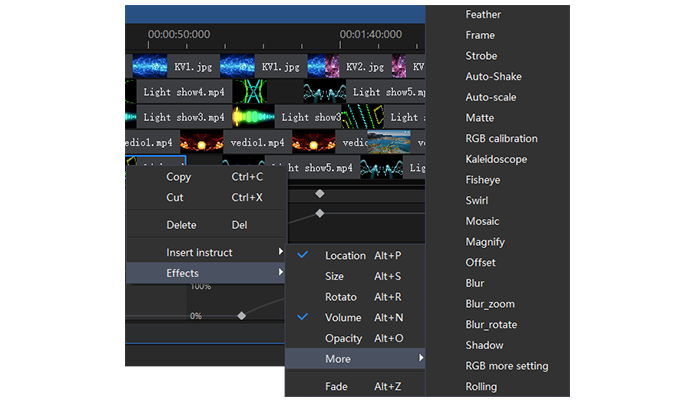 Effects
The parameters of 24 attributes and effects can be changed with the playback progress, multiple effects can be flexibly used in conjunction with each other.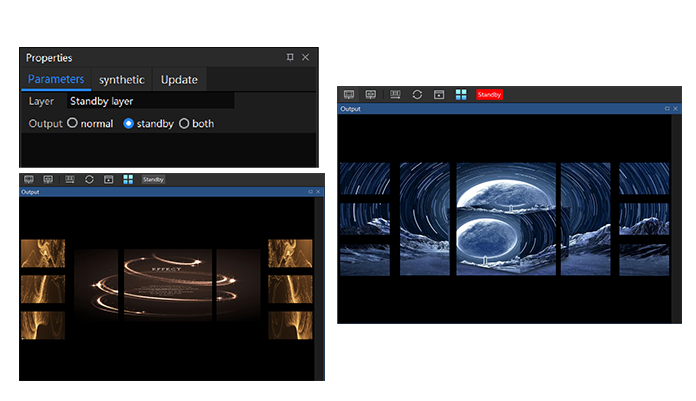 Standby layer
Support standby layer that output only in standby mode, achieve black screen or output KV with one key.
Other features
Remote control: Switch plan remotely through phone or PAD which connected to a LAN;
Time cropping: Crop the video and select the clips you want Video synthesis;
Synthesize images, audio, video into a new video;
Custom layout: Window layout can be arbitrary adjustment and save to meet different usage habits Projection fusion template;
Support saving multiple projection fusion templates, which can be switched with timeline instructions or plans;
Screen color adjustment: Adjust screen brightness and contrast individually or globally to enhance the overall effect Low quality transcoding;
Reduce the resolution, quality, and frame rate of the material as required, and freely balance the smoothness and quality Independent play;
The videos in the timeline plan can be played independently without global pause control.