PS4
Strong performance, stable as a rock
Break through technology and lead the future
MP-PS4
PS4 is a frame synchonization multimedia sever,developed and produced by Hunan Bowan Technology Co., Ltd. that specially designed for multimedia fields such as exhibition halls, immersive pavilion, stage performances.The product has powerful functions, flexible and convenient operation, high stability ,high performance cost ratio.
PS4 sever can complete not only ultra high resolution pixel-to-pixel frame synchronization display, but the display of a variety of special-shaped screens, it also has a professional program arrangement function for stage performance.

Features
Mutimedia sever synchronization,complete the pixel-to-pixel display of the large screen.
Built-in sync card,nanosecond synchronization clock, achieve multi-servers or multi-graphics synchronization.
Master and backup sync in real time and automatically seamless switch.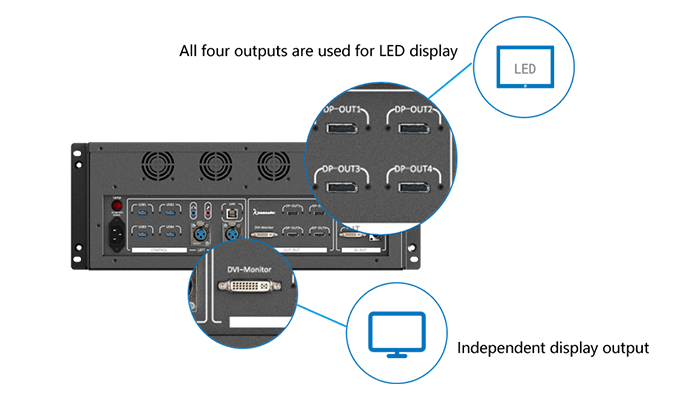 4+1channel output mode
Breaking the barrier that traditional servers
must take one graphic port to be used for monitor.
PSX server has a separate DVI monitor port from
integrated video card. Graphics card 4 output port.
Solve the problem that the graphics' 4 output can only use 3.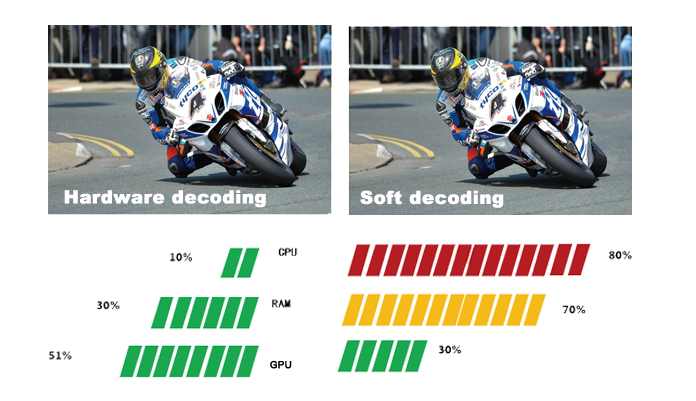 Hardware decoding
Decodes with GPU hardware Make the most of graphics card Balance
workload Play HD video without problem.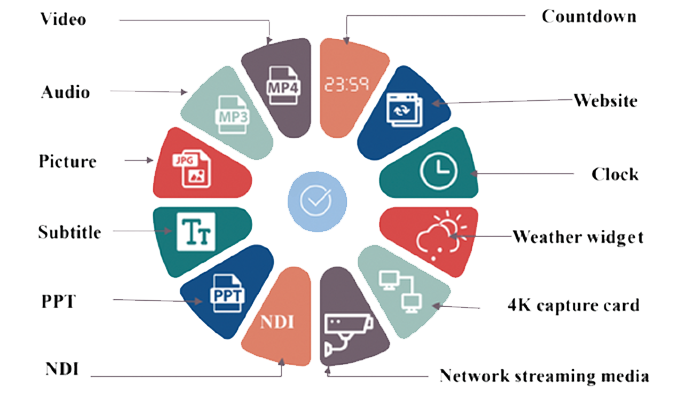 Multimedia play
Support play and control various format of video、audio、picture、PPT、subtitles、NDI、Network streaming media、4K capture card、weather widget、colck、countdown、webpage.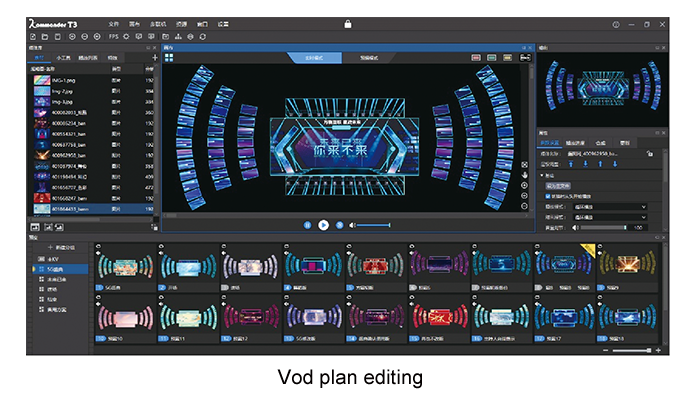 A variety of planning arrangements
Vod plan editing method is easy to operate, programming takes only three
steps to shorten time.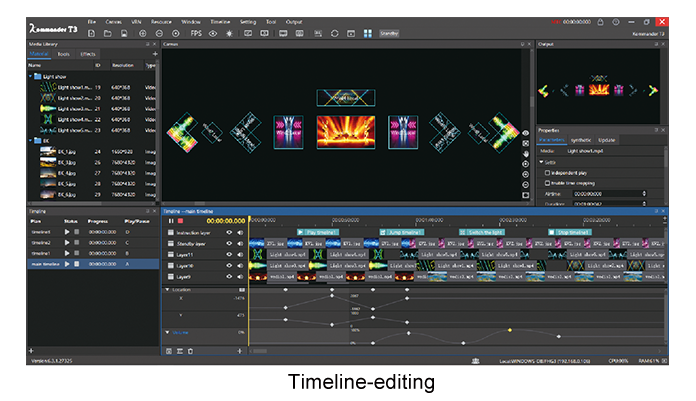 A variety of planning arrangements
Timeline programming, placing material automatically create layers, multiple layers free output, multiple timelines are played independently, and the main timeline supports TC control.
A variety of planning arrangements
The parameters of 24 attributes and effects can be changed with the play process, multiple effects can be flexibly used in conjunction with each other.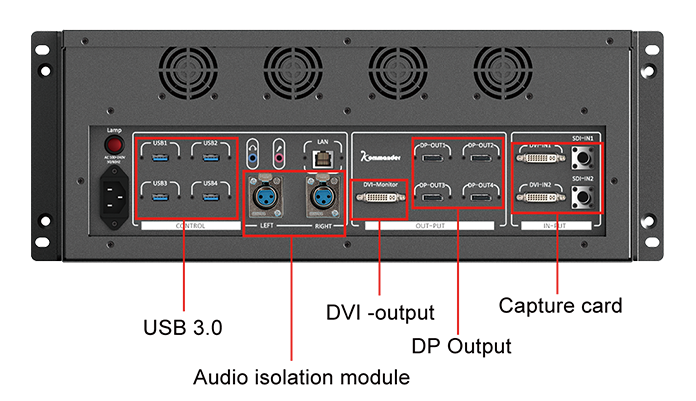 Product parameters
Break away from traditional server adapter design, adopt modular isolation scheme. No blue screen or system reboot with the high stability.
Other features
Remote control: Switch plan remotely through phone or PAD which connected to a LAN.
Time cropping: Crop the video and select the clips you want.
Video synthesis: Synthesize images, audio, video into a new video.
Custom layout: Window layout can be arbitrarily adjust and save to meet different usage habits.
Projection fusion template: Support saving multiple projection fusion templates, which can be switched with timeline instructions or plans.
Screen color adjustment: Adjust screen brightness and contrast individually or globally to enhance the overall effect.
Low quality transcoding: Reduce the resolution, quality, and frame rate of the material as required, and freely balance the smoothness and quality.
Independent play: The videos in the timeline plan can be played independently without global pause control.