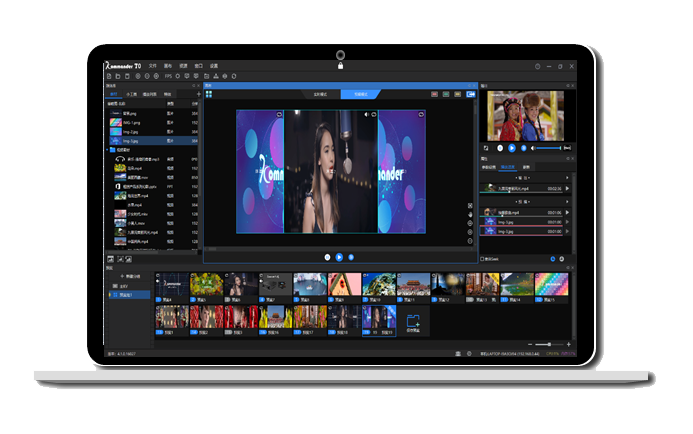 T0
Professional screen split media player for laptop
It is mainly used for the simultaneous broadcast control of single-screen, dual-screen and main and two auxiliary screen scenes.
MP-T0
T0 is a multimedia play software witch is designed for laptops, launched and programmed by the Komm -ander brand, under Hunan Bowan Technology Ltd. Support single channel maximum resolution 3840*2160 and 4 layers output, support single timeline editing, time code control, PAD control. Innovative technologies such as muiltmedia paly, 4K 4 layers, pre-edited plan management,simulative screen management and 8K hardware decoding. Which made it easy to implement this software in such as small and medium-sized stage performances and conference activities.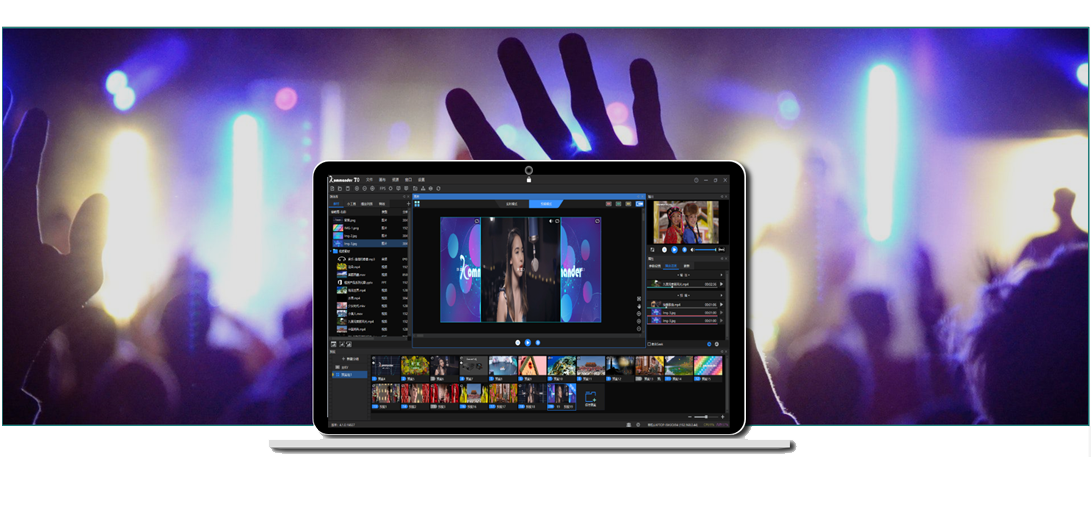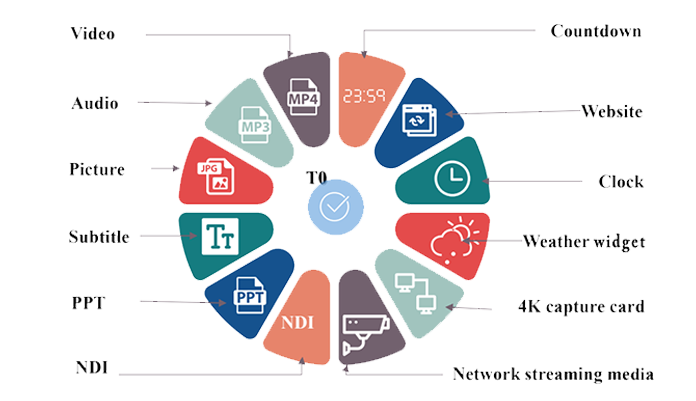 Multimedia Play
Support play and control various format of video,audio,picture,subtitle,
4K capture card, NDI,network streaming media,clock,weather widget,
webpage and countdown.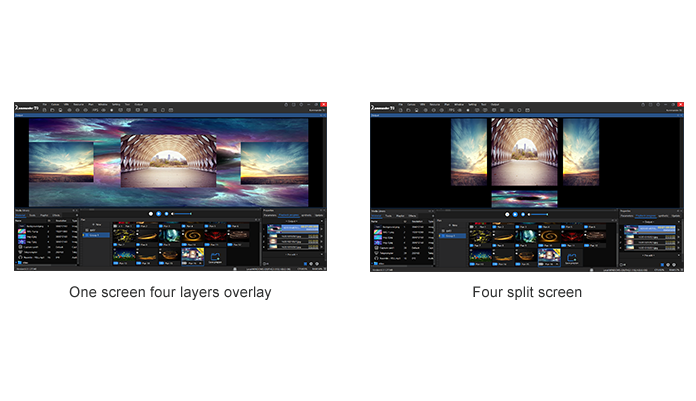 Single Channel 4K And 4 layers
Support single channel 4K pixel-to-pixel display, 4 Layers
are arbitrarily overlay and reassembled.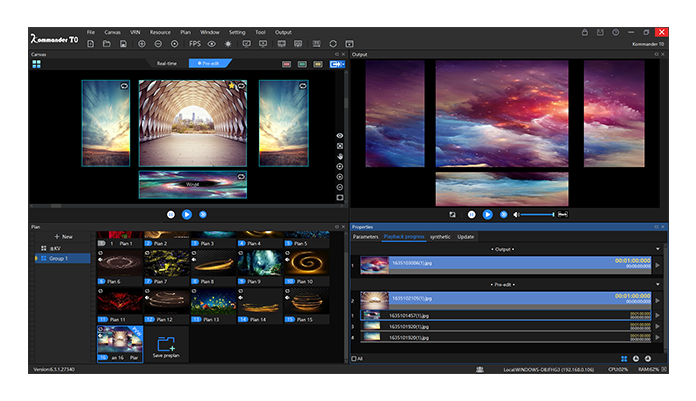 Pre-edited Plan Management
The pre-edit mode of editing in
the background that doesn't
affect real-time output.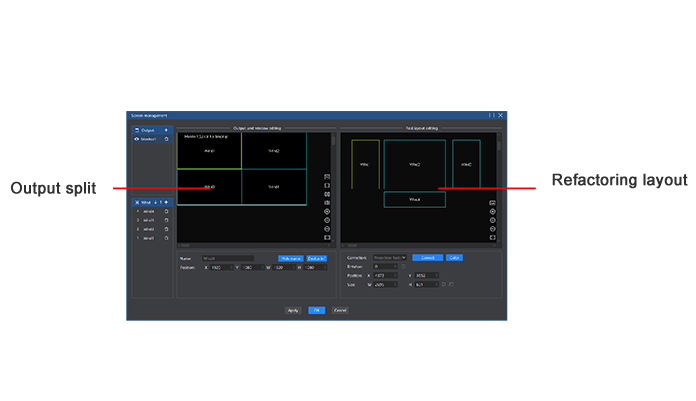 Simulated Display Management
Support divide one output port into
4 parts and rearrange them according
to the actual layout.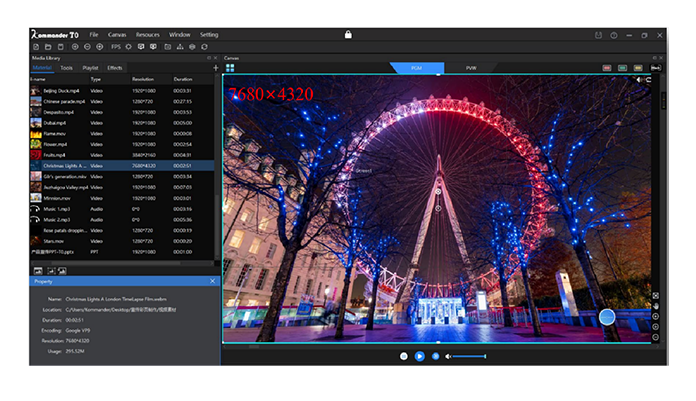 8K Video Hardware Decoding
Supports hardware decoding, makes full use of
GPU hardware decoding, releases CPU usage,
and play the media material of larger resolution.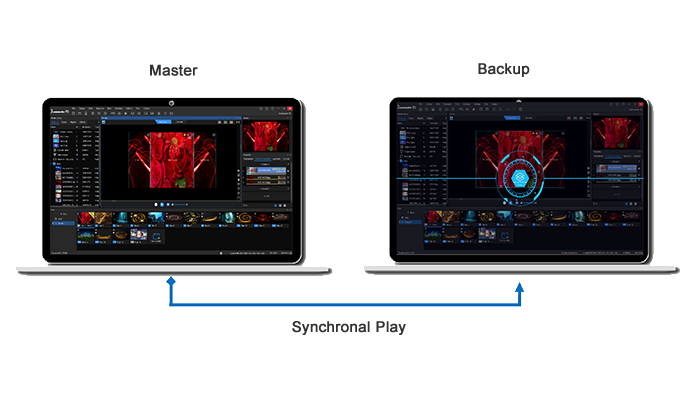 Master Backup Sync
Two laptop are connected using a network cables, master and backup sync in real time and automatically seamless switch.
Multi-terminal Linkage Control
Support a variety of control methods such as keyboard shortcuts, MIDI keyboard and console, make the control more convenient and rapid.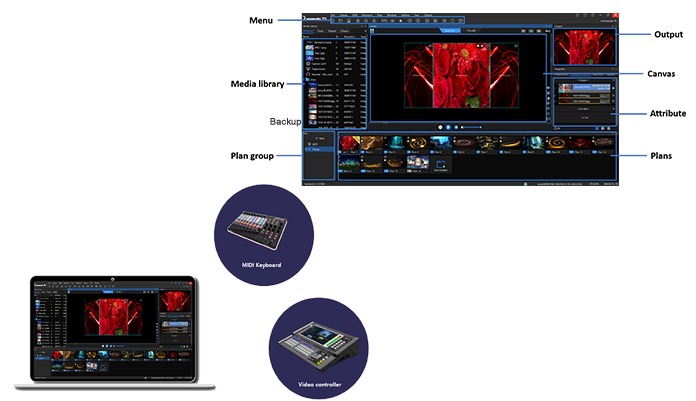 Check parameters →